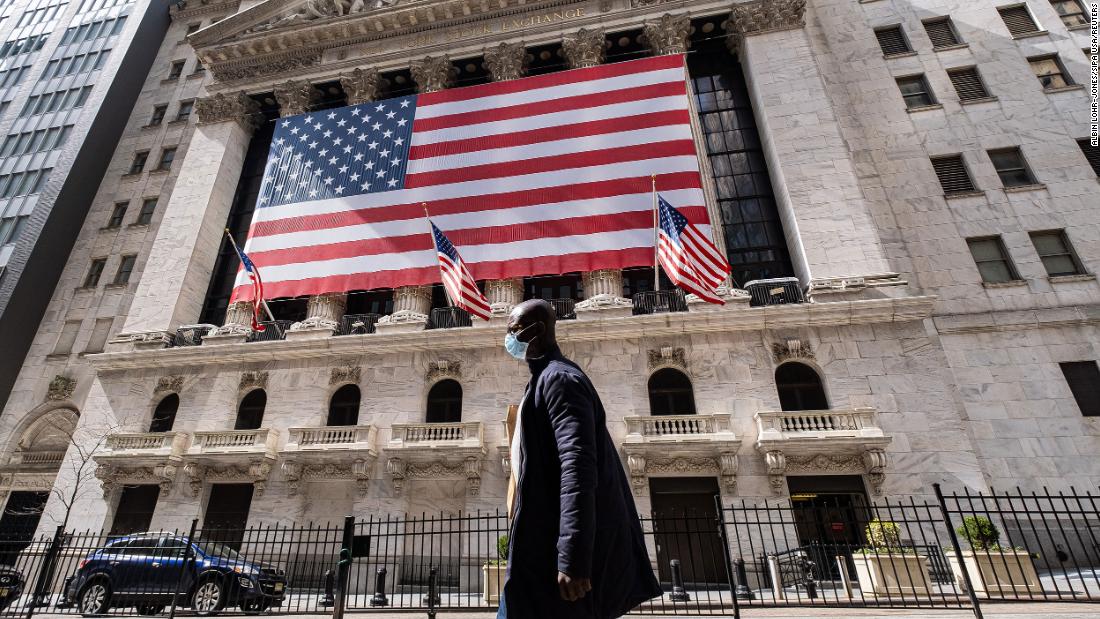 US stocks are gearing up for a big rally at the opening bell, and European exchanges and some Asian indexes are also in the green.
Some encouraging news regarding slowing infection rates of Covid-19 across the world put investors in a better mood.
In recent weeks, there has been some variability in weekend data, so that will make today's updates on the outbreak even more important. If the recent trajectory of case counts and deaths manages to hold, though, it would be one of the most encouraging trends we have seen in weeks," said Paul Hickey, co-founder of Bespoke Investment Group.
While the growth rate of infections has slowed down, it's still too high for comfort at this point, according to Sal Guatieri, senior economist at BMO. Still, "for now, investors are eager to grab onto any ray of hope." Guatieri said.
The economic cost of the pandemic is still unknown and investors are keen to see more data on the impact so far. Last week's March jobs report was far worse than expected. But this week's economic calendar is light. Thursday's release of weekly jobless claims will likely be the main focus.
Over the past two week, claims data showed some 10 million Americans filing for first time unemployment benefits.