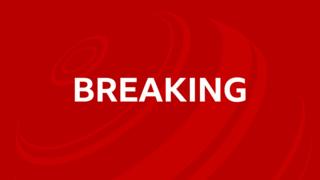 One of the men accused of murdering unarmed black man Ahmaud Arbery in the US state of Georgia used a racial slur after shooting him, a court has heard.
A Georgia Bureau of Investigation agent said Travis McMichael used the slur while Mr Arbery was on the ground.
The agent said co-defendant William Bryan heard him use the slur.
Mr Arbery was jogging when he was chased down by Travis McMichael and his father Gregory in Brunswick on 23 February.
The McMichaels and William Bryan are facing murder charges.